We use

one of

the best brands for

the manufacture of our

decals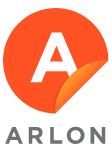 ARLON provides the next standard product warranty:
FILM

INSTALLATION CONDITION

DURATION

High Gloss Calendered
90 degrees
6 year durability
4 year durability on
Silver 107 and Gold 104
Satin Calendered
90 degrees
6 year durability
Note: Graphics placed horizontally receive extended exposure that exceeds the expectations of this film to retain color fastness.
* Durability ratings begin from time of installation and all ratings are for Zone 1.
USAGE REQUIREMENTS
The above applies when PSA vinyl is installed according to Arlon recommendations, please read: SURFACE PREPARATION and GRAPHICS PLACEMENT.
GENERAL WARRANTY STATEMENT
During the stated warranty period the sign face will remain in good condition with no appreciable deterioration such as cracking, blistering, delamination or excessive color loss when installed using recommended procedures for vertical exterior application.
For graphics installed in desert, tropical, intense sun or high environmental pollution regions, durability ratings will be prorated by 60%.
The customer assumes responsibility in determining the product suitability for his intended end use. Seller's and anufacturer's only obligation shall be to replace such quantity of the film proven to be defective. Neither the seller nor the manufacturer shall be liable for any injury, loss or damage direct or indirect, arising from the use or inability to use these products.
ZONE 1

ZONE 2

ZONE 3

North America*
Eastern Europe
Switzerland
Scandinavia
United Kingdom
Germany
Benelux
South America*

Mediterranean Islands
Australia
Spain
Italy
France
Greece
Turkey
South Africa (Coastal areas)
Asian Countries
India
China
Korea
New Zealand

North America (FL, AZ, NV, NM, TX, CA, UT desert regions)
Australia, Western Australia, Northern Territory and Queensland
Middle East
Arabian Gulf Region
North Africa (including Sahara)
South Africa (Central Region)
Mexico
Caribbean Isles
North Columbia
North Venezuela
Paraguay
Uruguay
North Argentina
Elevations above altitudes of 1500 m (5000 ft.)
*Except areas listed in Zone 3
SURFACE PREPARATION
The vehicle should be washed with soap and water, but not waxed the night before installation. The vehicle should be allowed to dry in above 55°F (12.8°C) overnight to enable all moisture to evaporate from seams.
Indoor installation is advised to ensure that the surface is clean and climate conditions do not affect the install.
Remove any easily removable hardware such as emblems, mirrors, rear windshield wipers, etc. Prepare surfaces by cleaning first with glass cleaner to remove all dirt. Next saturate paper towel with 70% denatured alcohol and wipe down all areas where graphics will be installed. The surface should be then wiped down with a dry paper towel to remove the wax and grease that is dissolved by the denatured alcohol.
Concentrate on areas around door edges, handles and other potential problem areas for adhesion of the graphics. Surfaces should be clean and dry for installation.
GRAPHICS PLACEMENT
Vinyl graphics should be installed at a temperature over 55°F 12.8°C).
Graphics should be lined up on the vehicle and checked accurately for proper placement according to reference pictures and layouts. If there is Window Perf Film to be installed it should be taped to the graphics and checked to ensure proper placement. After placement has been achieved, remove the Window Perf Film for later installation. Make sure when overlapping graphics that the back panels are installed first. Likewise, make sure that bottom panels are installed first. This will keep weather conditions from adversely affecting the overlap.